Search the Eastern Shore's MLS system to see all the properties available in Somerset County and surrounding areas.
To find Somerset County properties:
Click on the button below
Click "Search By County" link, found in the left navigation bar
Select the "Property Type"
Check "County" box and select "Somerset"
Click "See All" link
Page will open in a new window so that you can refer back to these instructions.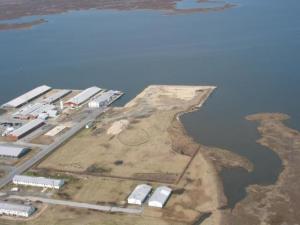 Steuart Shipyard
Location:
North Seventh Street, Crisfield, Maryland
Contact:
Somerset County EDC: 410-651-0500 or edc@somersetmd.us
Prime Waterfront Development Property
6 +/- Acres Cleared
Bulkhead on Little Annemessex River
Federal Authorized and Maintained Deep Water Channel Depth of 10 Feet at River Bulkhead
Public Paved Street Access
Municipal Water and Sewer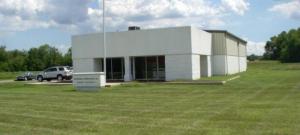 Wheatley Construction
Location:
Princess Anne Industrial Park / 30717 Park Drive
Contact:
Somerset County EDC 410-651-0500 or edc@somersetmd.us
8,330 Sq. Ft Office / Shop facility in excellent condition. Very attractive 1,800 sq. ft. office. 6,000 sq. ft. warehouse offers drive-in doors, high ceilings and gas fire propaned heat. Rear 3,500 garage with drive-in doors. Owner will lease the office / shop facility at $2,900 / month.

SALE PRICE: $375,000

Carvel Hall
Location:
Crisfield Highway
Contact:
Somerset County EDC: edc@somersetmd.us or 410-651-0500
Carvel Hall
Crisfield Highway
Acreage: 23.35

70,000 sq. ft. building is available for lease and square footage can be flexible to suit needs. An upgrade to the electrical system as well as new roofs, windows, and doors have been installed. Also 23 acres of land is availablel for new construction. Property is in an Enterprise Zone designated area.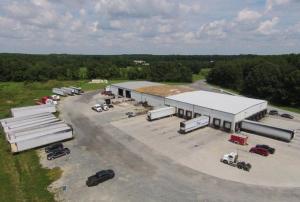 Refrigerated Warehouse Space- Sale or Lease
Location:
This property is located at 9260 Old Princess Anne Road in Westover, Maryland just a short distance off US Route 13.
Contact:
Somerset County EDC 410-651-0500 or edc@somersetmd.us
This property is located at 9260 Old Princess Anne Road in Westover, Maryland. The property features 30,000 square feet of refrigerated warehouse space. The average ceiling height is 24'. 18 truck dock doors with levelers and two additional drive-in doors that have an approximate height of 18 feet. The building was constructed in 2001 and has since been updated as needed. The Seller will consider holding some financing. Owner will consider leasing.

PDF BROCHURE CAN BE DOWNLOADED UNDER COMMERCIAL LINK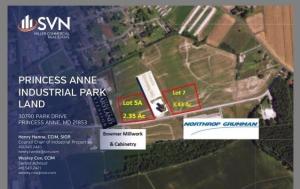 Princess Anne Industrial Park
Location:
Princess Anne, Maryland
Contact:
Somerset County EDC 410-651-0500 or edc@somersetmd.us
OFFERING SUMMARY
Sale Price: Lot 5A - $23,500
Lot 7 - $34,300
Zoning: Industrial
Lot 5 A - 2.35 Acres of Industrial Land for Sale
Lot 7 - 3.43 Acres.
Lots are located in the Princess Anne Industrial Park, which is publicly owned and developed by the Town of Princess
Anne. This park was designed to accommodate a variety of small to medium businesses.
Financial assistance is available through creative programs of The State of Maryland along with significant tax
abatements from the Industrial Park's Enterprise Zone designation.

PROPERTY OVERVIEW & PROPERTY HIGHLIGHTS
Fully equipped with utilities, water & sewer
Level and clear site - ready for immediate construction
Zoning allows a wide range of Lt. Manufacturing, warehousing, services & office uses


PDF BROCHURE CAN BE DOWNLOADED UNDER COMMERCIAL LINK