Somerset school superintendent gets top state honor
October 25, 2018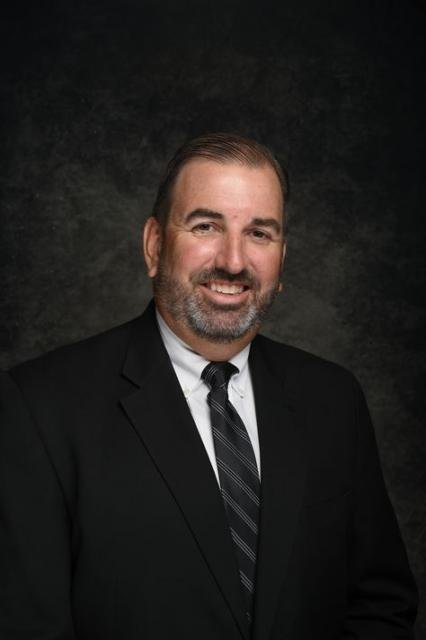 Somerset school superintendent gets top state honor
Somerset County Public Schools' Superintendent John B. Gaddis was named as the Maryland Superintendent of the Year in Ocean City on Thursday, Oct. 25 .
Superintendent of the Year is chosen annually by a panel of other Maryland superintendents following an extensive application process, according to a news release.
The winner then goes on to represent the state in the National Superintendent of the Year process, all of which is a program of AASA: The American Association of School Administrators.
The announcement was made at the concluding banquet of the Maryland Negotiation Service Conference, an affiliate of the Public School Superintendents Association of Maryland.
"I am honored and humbled to represent PSSAM as the Maryland Superintendent of the Year," Gaddis said in a news release. "I am blessed to be able to belong to a professional organization that has passionate, caring and committed leaders — strong leaders who believe in the value of public education and in the importance of what happens in our school systems every single day.
"I accept this award on behalf of our Board of Education, our leadership team, our entire Somerset County Public School System and our community because it is not an award that I won by myself."
The honor comes for Gaddis only a few weeks after Richard Warren Jr., an eighth grade science, technology, engineering and math teacher at Somerset County's Crisfield High School and Academy, was named the 2018-2019 Maryland Teacher of the Year on Oct. 12.
Gaddis is in his 30th year in public education. Prior to becoming superintendent in Somerset County, Gaddis was assistant superintendent for instruction in the Worcester County Public School System. In 2013, he was appointed as superintendent of schools in Somerset County and was reappointed to his second term in 2017.
Throughout the years, Gaddis has been a highly successful elementary classroom teacher, an assistant principal, a coordinator of technology, a principal and an assistant superintendent of instruction.
A graduate of Pocomoke High School, Gaddis earned a Bachelor of Science in elementary education and a master's in education, with a concentration in administration, from Salisbury University.
He earned his doctor of education, with a concentration in Innovation and Leadership from Wilmington University in 2005 and was awarded the prestigious Wilmington College Trustee Award for Service at commencement.
"Dr. Gaddis began his leadership role as superintendent by immediately visiting every school, classroom and administrative office to meet and greet his staff and to convey his expectation that student achievement is and will be job one," said Dan Kuebler, former board member and vice chairperson of the Board of Education of Somerset County.
Under Gaddis' tenure, in June 2018, the graduation rate peaked to its highest level, according to a news release. The school system has the largest number of students choosing to enroll in two-year, four-year or technical schools. This is enhanced by the Dual Enrollment Program and the fact students now receive free tuition for two years.
Gaddis is involved in the community. He is a member of the Board of Directors of the United Way of the Lower Eastern Shore. He serves as president of the Somers Cove Marina Commission. Gaddis is an active member of the Somerset Shelter Committee, Somerset County Opioid United Team, the Healthy Somerset Coalition and the Somerset County Local Management Board.
Back to News