Job Fair- April 29th @ Somers Cove Marina Pavilion
April 29, 2022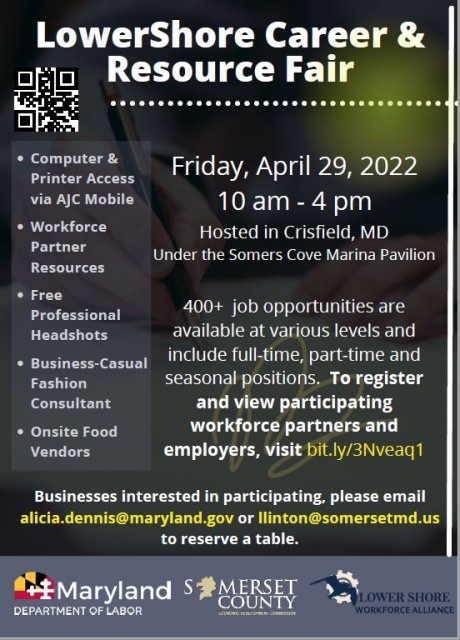 Somerset County Economic Development will be co-hosting another Job Fair on 
Friday, April 29th
at the
Somerset Cove Marina pavilion in Crisfield from 10:00 a.m. – 4 p.m.  
The Job Fair is being supported by Maryland Job Service (Labor), Somerset County Public Schools, Chambers, etc. This will allow our Vo-Tech students to participate and draw employers from around the region.  
Please see  flyer for more details or by clicking on the following link: LowerShore Career & Resource Fair (Wicomico, Worcester, Somerset) Registration, Fri, Apr 29, 2022 at 10:00 AM | Eventbrite.  Food and beverages will also be available. 
Back to News